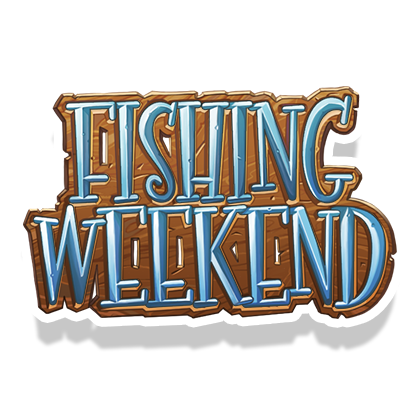 Fishing Weekend
Do you love fishing? Join us!

game info
Game description
The huge catches, your friend`s stories by the fire and beautiful nature. Go on to Fishing weekend.
Stock up with gear, check the fish-rods and the motor. Patience and skills will help you to catch the fattest free spins and a full boat of the fish.
This game uses 15 winning lines. The RTP level is 94.96%.
Lets look at the game`s features. The symbol Dynamite acts both as "Wild" and as "Scatter". Dropping anywhere in the reel 3 Dynamites activate the Free spins mode. During Free spin, the fisherman throws Dynamite on the board after each spin, what increases the winnings and brings additional Free spins. Even in a main game, the character throws Dynamite on the board in random order. It allows you to increase the winnings and a chances for Free spins. Hooks feature gives a chance to the player to get the highest symbol winning line. When fisherman changes all spoons to one occasionally it is a Spoon feature. The bigger number of spoons the bigger win!
Do you love fishing? Join us!
Game name
Release date
Lines
RTP
Features
Dynamite (Wild and Scatter), Hooks feature, Spoon feature, Free Spin mode.
Supported browsers



Supported platforms



Languages